We spoke with John Wakefield about his role as a Coach at BORA-hansgrohe.
Tell us a little about yourself and how you became involved in coaching in pro cycling?
I'm originally from Cape Town in South Africa. I was born and bred there but I've been living for the last four years in Girona, Spain. I got involved in coaching through motocross but during my sporting life I always enjoyed the Monday – Friday more of the training side of things vs the actual racing. I was racing and got injured and couldn't ride anymore, so I started coaching and training athletes. I rode a bicycle for rehab and started racing when I couldn't race motocross anymore. Through this I met my current business partner and very good friend who was deeply involved in the cycling and sports performance environment, and we started a coaching / performance company together. As things develop in business, we both got the opportunity to work with a WorldTour team and improve their performance department and here we are.
What are the typical training loads and types of training for a rider in the team, how does this differ depending on the type of rider and how close he is to a race he has targeted?
Prescription and training load is obviously different for every athlete. You need to understand what the athlete can tolerate in terms of stress, load and stimulus, from that you need to build their training programs based on the outcome and the profile of the rider. So, if I take as an example, a climber / GC rider like Cian Uijtdebroeks. His training is obviously very different to what I would prescribe Nico Denz, who is more like a rouleur, a super domestique, a strong rider in the medium mountains who can also sprint very well from a small group. So his training is more specific to his role and his job within the team and his profile as an athlete. When you take Cian for example, he is someone, even though he's young, who can handle a very, very big training load and stimulus. And his training is more focused towards his outcome of being a classification rider. Every rider can always improve, even a small percent year on year mostly, so it is identifying what is needed and applying that in training. As the saying goes "Train the athlete" as one methodology doesn't work for everyone.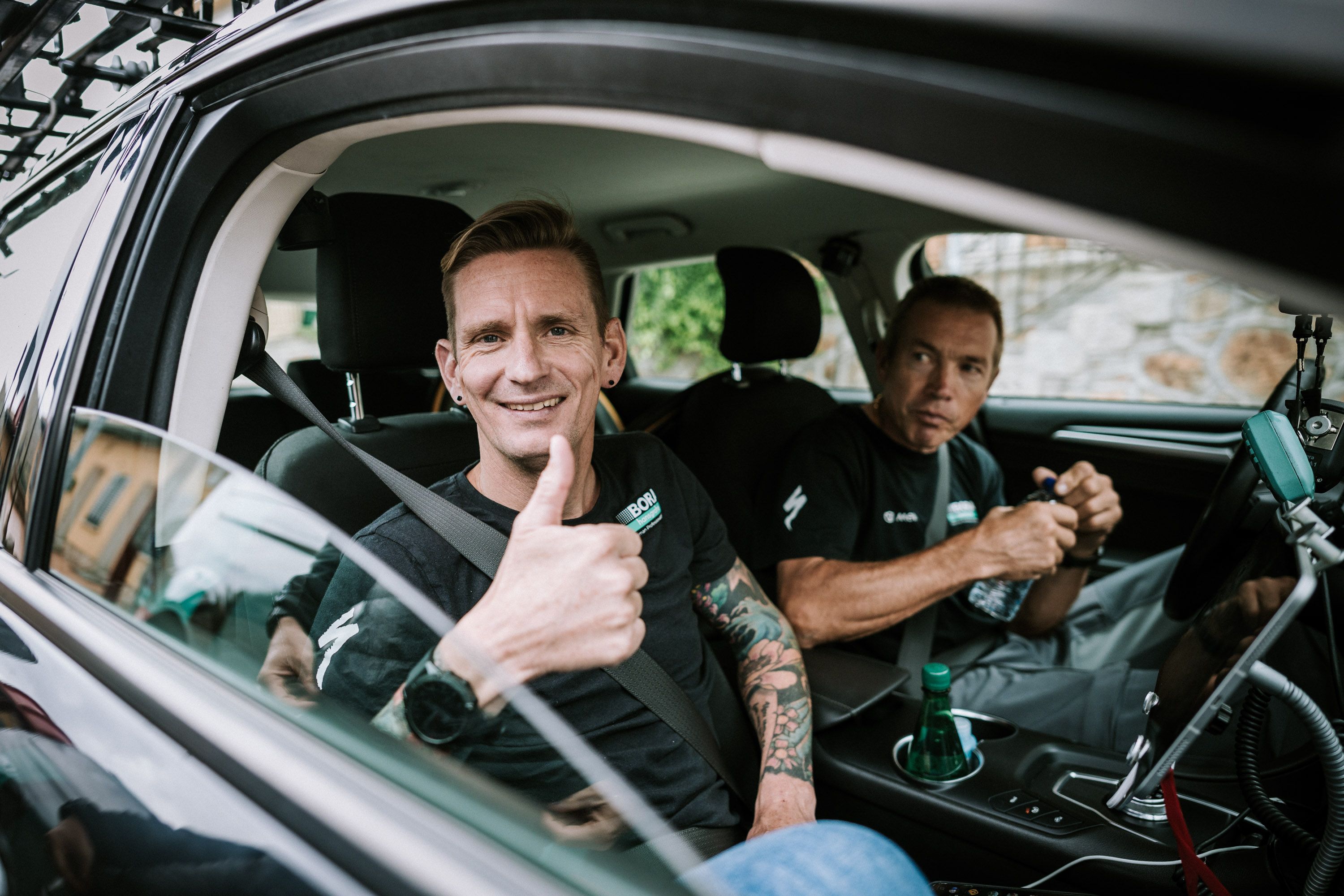 Which physiological factors you think are crucial for a rider to be successful in modern cycling?
That's a good question. With regards to physiological factors, I do think cycling has changed over the last five years or so. So I think there are two very important factors here. First of all, having a very strong mental approach because all the racing now is just so hard from start to finish and it's very aggressive. And the other attribute relates to the recovery process, which is very crucial for an athlete. A very good ability to recover from training and racing, especially in stage races or during the classics season, is crucial. I would put those two attributes down as those necessary for an athlete in today's sport of cycling.
Athletes' mental strength and resilience is also becoming increasingly important, do you have any guidance or advice you recommend to your athletes?
Mental strength and resilience are really important in cycling today. I believe in the approach that if you can suffer longer than the rider next to you, you can ultimately win. I try to get riders to embrace the suffering of cycling so much that if they enjoy that suffering, they really feel alive especially after a good result despite what that result might be. Athletes either have that mental resilience or they don't. Yes, you can improve here, but ultimately either you have it or not. This is why some lesser gifted riders succeed further, even if they are not as physiologically gifted as others.
You're of course at races and training camps with riders, but also work remotely with them. How do you stay in contact, measure training results/data, provide feedback, and make changes that way?
If I'm not physically with an athlete, my contact with them occurs via phone calls or messenger platforms. If it's detailed information or just a short message, it's typically via WhatsApp or iMessage depending on the athlete. The main type of feedback I give them comes once I've done some data analysis. Then, I'll chart the data and send it to them via email. However, the way we monitor tests with the team, we utilise the performance platform Today's Plan. All the riders' data is uploaded there, so that we can analyse it, and track, for example, progression and fatigue. The way I monitor fatigue and progression in an athlete is with a submaximal fatigue test, which I typically do every 7 to 10 days with an athlete. That gives me an overall understanding of the wellness of that athlete. Data gives me power and heart rate, but it also gives me a subjective feeling, for example, about how that athlete has slept or what his mood or stress levels are along with his weight. The most objective way is simply asking an athlete "how do you feel?", and based on that, I would correlate that answer and information with training data to make sure that they are progressing and are on the right track going forward.
Part 2 of this interview here!
Photos: Matthis Waetzel